Are you looking for a fishing charter Detroit River?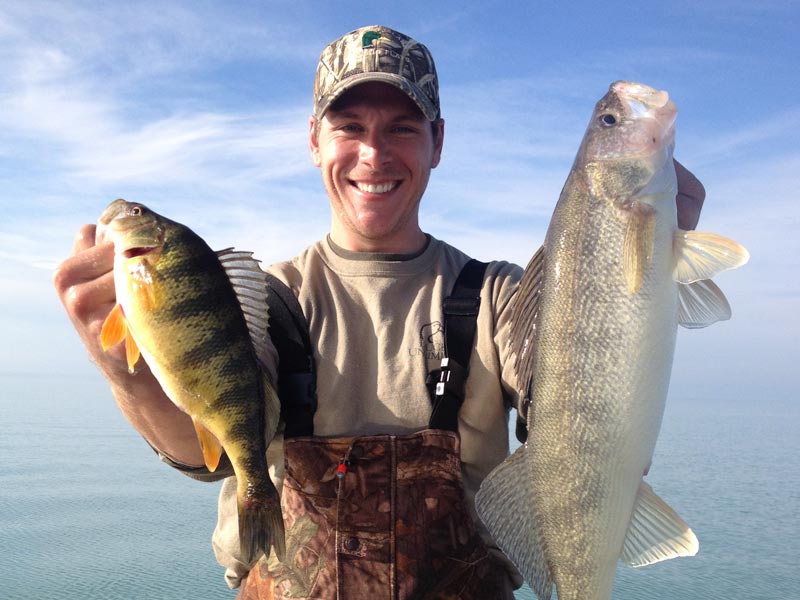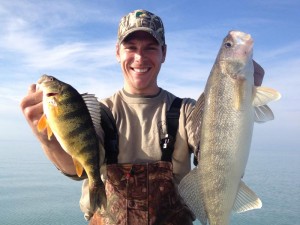 Now is the time to book your fishing charter tour for walleye in the Detroit River which connects with Lake St. Clair and Lake Erie. Combined, the three waterways are home to the largest concentration of walleyes in the world. Marine biologists estimate that more than 10% of Lake Erie walleye run through the Detroit River. One of the benefits of fishing the Detroit River and connecting lakes is because so many walleye travel through there. There's plenty of fish to go around, but since everyone's talking about their day on the water, it's easy to pick up tips from local bars, restaurants, discussion chat rooms and the internet, about just where the fish are biting on any particular day.
The fish can be found at any depth or location on the Detroit River, from right off the shore or bank to down deep in the river channel. Fish location often depends on water temperature, water color and other factors. Captain Brad Smyth's love, knowledge and experience of fishing in the waters of Detroit will ensure a successful charter fishing experience where you'll not only fill your cooler with walleye, but you'll learn some of our best methods and techniques for making them take the bait.
Fishing Charter Detroit River
From March through June, vertical jigging fishing charters at Detroit Outdoor Adventure start from only $350 of a 6 hour rental. A $100 deposit is required at the time of booking and is refundable with 14 day cancellation notice (price subject to change). Once you book a charter the price is locked in and guaranteed. A Michigan and or Canadian fishing license is required but we supply all of the fishing equipment  Once you book your charter you will receive additional charter information including license requirements and how to obtain them.
We recommend you bring a cooler to take your cleaned fish home with you, sunscreen, a hat or visor and water and snacks to get you through the day. Walleye and Bass processing are included in all pricing.  Perch can be processed for an Additional $25 per limit. Gratuity not included in prices but tips are greatly appreciated.
April through Late May is the best time for walleye fishing on the Detroit River, so don't wait! It's vertical jigging for walleye on the Detroit River – and after, Captain Brad filets them at Sinbad's Marina then takes them inside for cook to order! It's an experience you'll never forget.
If you are looking for a fishing charter Detroit River, call 586.945.7429 or fill out the form in the sidebar or below to learn more about Detroit Outdoor Adventures: