Are you looking for a Detroit River Walleye Fishing Charter MI?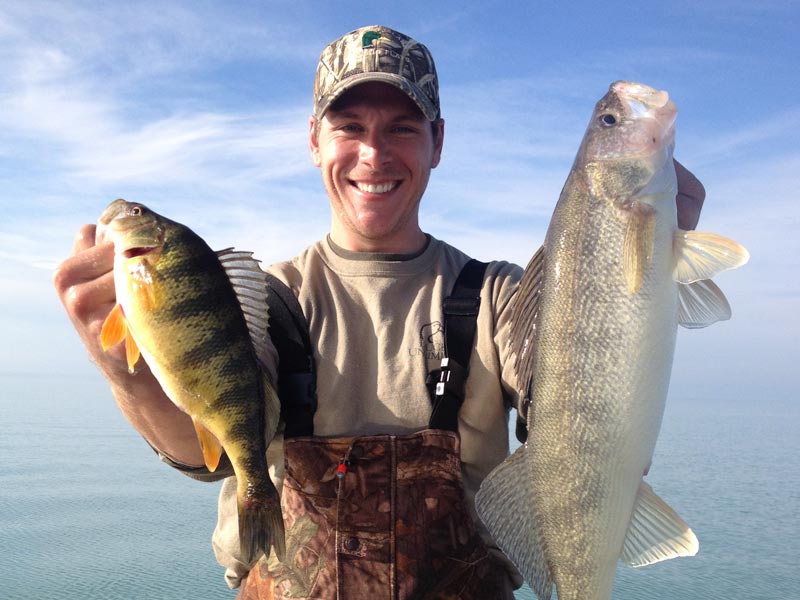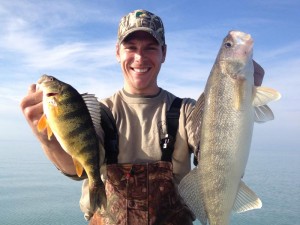 The Detroit River in Michigan is the place to be for walleye charter boat fishing. During the fishing season, charter boat captains can make your day on the river truly special by proving up to date fishing reports, having the best equipment, having a thorough knowledge of the river and their years of experience and expertise fishing for walleye on the Detroit River. Michigan's Detroit River charter boat companies start taking reservations even before the ice thaws out.
If you love fishing and want to experience the thrill of a lifetime, booking your charter fishing boat this spring to be part of the legendary walleye run on the Detroit River needs to be on your "must do" list this season. The walleye season starts off as soon as the ice starts to melt around the end of March. At this time hundreds of thousands of walleye migrate into the Detroit River from Lake Erie and Lake St. Clair to spawn. The season continues through May and this several week window of opportunity is said to provide some of the best walleye fishing in the entire country. Both large fish, over 10 pounds and considered trophy worthy, and large numbers of fish are plentiful during this spring walleye run so book your Detroit River fishing charter boat as soon as possible.
Captain Brad Smyth of Detroit Outdoor Adventures has you covered for your Detroit River walleye fishing experience. Whether you're new to the sport or have years of experience, we can make your day on the Detroit River one that you'll remember forever.  Our goal is to provide you with a top-notch experience for you and your guests.
Michigan charter boat captains, like Brad Smyth, have spent their entire lives learning about their sport and attending outdoor sport shows and therefore can provide an educational, hands-on walleye fishing experience. From vertical jigging to other unique approaches to the best equipment and boat, Detroit Outdoor Adventures is the preferred fishing charter in Michigan. Our 21′ Crestliner Nordic is constructed with a deep V hull and side gunnels provide a smooth, stable and comfortable ride even in rough waters. The full walk around design also allows for maximum fishing space. You don't need to bring any of your own equipment as our Crestliner provides you with the latest technology in electronics, rods, reels and tackle. Top of the line equipment combined with the superior design layout of our Crestliner, guarantees a comfortable and successful day chasing walleye on the Detroit River.
Detroit River Walleye Fishing Charter MI
Detroit Outdoor Adventures looks forward to having a safe and fun filled day fishing for walleye on the Detroit River with you and your group. If you are looking for a Detroit River Walleye Fishing Charter MI, call 586.945.7429 or fill out the form in the sidebar or below to learn more about Detroit Outdoor Adventures: